PREPARING FOR PUPPY ARRIVAL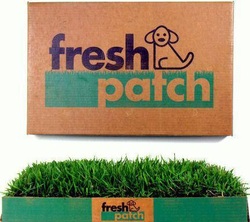 BEFORE YOU BRING YOUR PUPPY HOME BE SURE YOU HAVE ALL YOUR SUPPLIES

Please make sure you only feed a pet food that has been 5 STAR rated by
Dog Food Advisor
:
1. Premium quality dry & wet pet food to get your new puppy off to a good start.
We rotate between different brands and formulations, so our dogs won't get board or develop allergies to certain foods. However puppies tend to have more sensitive stomachs than adult dogs, so it's best to keep puppies on the same diet for the first few months. What we're currently feeding the puppies can be purchased at Petco, PetSmart, Amazon and most pet stores or on-line. We're feeding them "Instinct" brand grain-free dog food. We "free" feed them the dry food version, by allowing them to "graze" as they please, we leave an x-large bowl of the dry food out from sun up to sun down (we take it away at sundown) and we feed them the canned/wet or the frozen raw food for their main meals. 3 main meals for the medium sized puppies and 4 main meals for the smaller size puppies, because they eat smaller meals, so they need to eat more often. Usually we only give them 1 meal a day of the raw frozen food, the other meals consist of the canned/wet food. Since they do also eat the dry food throughout the day, they don't eat as much during their main meals as a puppy that's not also being "free fed" with dry food.
For "exact" feeding amounts it goes by the puppy's weight, which changes as they age, so please refer to the feeding chart included on the actual dog food containers themselves. For your convenience we've also included a "generalized" feeding chart with food amounts and it's located 3/4 of the way down the page.
You don't have to "free" feed the dry food like we do, we're making sure our puppies aren't raised with any type of food aggression behaviors. We want them to feel as if food is always available and not think it might be taken away while they're still hungry, we never want them to fight with each other over food. Once you take your puppy home, there won't be other puppies to compete with over food, so there won't be any reason for you to "free" feed if you don't want to.
If you choose not to feed any wet/canned or frozen food like we do, we still want you to have at least 2-3 cans of the wet food until your puppy feels comfortable in their new surroundings! The first couple of days can be very stressful, especially if your puppy is shipped to you. If your puppy is feeling stressed, they might not want to eat or drink very much if at all and the wet food adds moisture, you need to make sure your puppy drinks enough water and eats at least every 4 hours during the day. Hypoglycemia can lead to very serious complications, including death!
Nutri-Cal
is another great option you can keep on hand, it can even replace food and water in an emergency type situation! The canned food taste better, so the puppy is more likely to eat it and it has the additional moisture, so it will help keep your puppy hydrated, so it's important to have at least for the first couple days!
For "treats" and "rewards," while the puppies are learning to use a doggy door, pee pee pads,
The Fresh Patch
and dog crates, we use the same brand, Instinct raw boost minis and we also use the popular all natural brand, Zukes mini naturals roasted chicken recipe.
Besides Instinct & Zukes, boiled chicken livers are super nutritious, inexpensive, plus make a great all natural treat. Limit them to 1-2 a day just to be safe, because too many could cause an over dose of vitamin A.
2. Stainless steel, non-tip food and water bowls. We prefer stainless, because it's more sanitary.
3. Identification tags with your puppy's name, your name, phone number and your veterinarian's name and phone number. A collar and a leather or nylon 6-foot leash that's 1/2 - 3/4 inches wide. We recommend tags for every puppy, because some puppies are too small for microchips until they're older.
4. A home and travel crate. It must be airline approved if you plan to fly with your puppy and it should be one that will accommodate your puppy's adult size. This crate will serve as your puppy's new "den" at home, when traveling or riding to the veterinarian's office. His scent in the crate will provide comfort and a sense of security during these stressful times. They do make a wire crate with a divider, this type of crate is not airline approved, but the divider is nice, because then it can be made into puppy size and later into adult size. If we're shipping your puppy, then a 27"x 20"x 19"H plastic airline approved crate will be included in the shipping. Wire crates are not airline approved.
Crate Sizes:
21"x15"x15"H, Toy breeds: Toy Poodles, Yorkshire Terriers, Chihuahuas
27"x20"x19"H Toy to Mini breeds: Beagles, Shelties, Min. Poodles, Cockers, Lhasa Apsos
32"x22"x23"H Mini to Medium breeds: Springers, Border Collies, Bull Dogs
36"x24"x26"H Medium to Larger breeds: Boxers, Dalmatians, Collies, Airdales, Setters, Aust. Shepherds,
40"x27"x30"H Large breeds: Afghans, Retrievers, Pointers, Shepherds, Rottweilers
48"x32"x35"H X-Large breeds: Irish Wolfhounds, Newfoundlands, St. Bernards, Mastiffs, Greyhounds
The Toy to Mini breeds size (27x20x19) is good for puppies, but for adults we prefer the Mini to Medium breeds size (32x22x23) for the 10-25 pound dogs and the Medium to Larger breeds size (36x24x26) for 25-45 pound dogs.
They should have room for toys and to stretch out when they lay down.
5. Stain remover for accidental soiling. We highly recommend "Nature's Miracle Stain & Odor Remover." There is nothing that works as well as this product, so don't buy the imitations.
6. Brushes and combs suited to your puppy's coat; we recommend buying a slicker brush, pin brush and a boar bristle brush.
7. Tearless puppy shampoo, toothbrush and paste made for puppies or small dogs, so it fits inside a puppy's mouth.
8. High-quality, safe chew toys to ease teething. Including a "Kong" and stuff it with all natural peanut butter!
9. Heartworm, flea, tick and parasite controls. We recommend Revolution, because it does everything it even prevents heartworms, but you can only get it by prescription from your vet. You can purchase Frontline over the counter at most pet stores. Do NOT use flea collars!
10. Nail clippers & Quick Stop ("Quick Stop" prevents nails from bleeding if they're cut too short & bleed).
11. A Pooper Scooper to pick up doggie poop and maybe an empty paint can, or small trash can, which you can carry around the yard to put the poop inside. You can also get a doggy genie, similar to a baby genie, they sell them for cats too, they also sell small septic tanks for doggie poop for only $30, they sell them in the Foster and Smith catalog 1-800-826-7206 (order a catalog they're free and have lots of neat stuff) or look on-line at:
Drs Foster Smith
. In the catalog you'll also find puppy gates, exercise pens, chain link portable dog runs, just about everything you can think of! Another catalog we like to use is:
Revival Animal Catalog
or 1-800-786-4751.
12. If you bring a towel, small blanket or fabric dog toy along with you when you pick up your puppy, it can be rubbed on the mother or litter mates to get their scent on it, you'd keep it with the puppy for added comfort. But anything you bring into our home must be washed first (in a solution of bleach & water) to make sure you don't track any contagious germs like parvo-virus into our home. We'll also be giving you a new toy to take home with your puppy, that we'll have already rubbed on the mother and litter mates. If we're shipping your puppy, then we'll send the toy along with your pup inside the crate.
Helpful Hints
Use stainless steel, non-tip food bowls, which won't break or absorb odors.
Toys with parts that squeak or whistle can be dangerous if swallowed. We highly recommend buying a Kong as one of the toys, a Kong filled with peanut butter can keep your puppy busy for hours.
For a comfortable collar fit, allow for two-fingers of space between the collar and your dog's neck; consider using an an adjustable collar.
Puppies will wear a collar the size for a cat, it will need to be an extra small collar or one used for Toy breeds. A body harness can work well too, but will need to be removed, the pup can not wear it all the time, only when going for walks etc.
Making A Home Safe
To make your home safe for your new puppy, eliminate potential hazards around the house and pay attention to the following items: Keep breakable objects out of reach.
Deny access to electrical cords by hiding or covering them; make outlets safe with plastic outlet plugs.
Safely store household chemicals.
Keep the following house and garden plants out of reach: poinsettias, azaleas, rhododendrons, dumb cane, Japanese yew, oleander and English ivy among others.
In the garage, be sure engine lubricants and other poisonous chemicals (especially antifreeze) are safely stored.
If you own a pool or hot tub, check the cover or the surrounding fence to be sure they're in good condition.
If you provide your puppy with an outdoor kennel, place it in an area that provides sun and shelter in the pen; be sure the kennel is large enough to comfortably accommodate your puppy's adult size.
The First Days at Home
The ideal time to bring home a new puppy is when the house is quiet. Discourage friends from stopping by and don't allow overnight guests. First establish a daily routine and follow these steps:
Step 1: Before bringing him in the house, take him to the area in your yard that will serve as his "bathroom" and spend a few minutes there. If he goes, praise him. If not, proceed into the house but be sure to take him to this spot each time he needs to use the bathroom.
Step 2: Take him to the room that accommodates your crate this restricted area will serve as his new "den" for several days. Put bedding and chew toys in the crate, leave the door open and line the area outside of the crate with newspaper, in case of an accident. Let him investigate the crate and the room. If he chews or urinates on his bedding, permanently remove it from the crate.
Step 3: Observe and interact with your puppy while he's acclimating to his new den. This will help forge a sense of pack and establish you as the pack leader.
Special Puppy Concerns
Don't treat a puppy as young as 6 to 12-weeks old like an adult dog. Treat him the same way you would your own infant: with patience, constant supervision and a gentle touch. The way you interact with your puppy at this age is critical to his socialization. Use these tips: Don't bring home a puppy while you're on vacation so you can spend a lot of time with him. Instead, acclimate him to your normal, daily routine.
Supervise your puppy at all times and interact with him regularly.
Be alert for signs (sniffing and circling) that he has to go to the bathroom, then take him outside immediately.
A young puppy has no bladder control and will need to urinate immediately after eating, drinking, sleeping or playing. At night, he will need to relieve himself at least every three hours.
Don't punish an accident. Never push his nose in the waste or scold him. He won't understand, and may learn to go to the bathroom when you're out of sight.
Praise your puppy every time he goes to the bathroom outside.
Feed your puppy a formula designed for puppies. Like a baby, he needs nutritious, highly digestible food.
Meeting Resident Pets
Keep resident pets separated from your new puppy for a few days. After your new puppy is used to his new den area, put an expandable pet gate in the doorway or put your puppy in his crate. Give your resident pet access to the area. Let pets smell and touch each other through the crate or pet gate. Do this several times over the next few days. After that, give the resident pet access to the den area with your new puppy out of his crate. Supervise their meeting and go back to through-the-gate/crate meetings if trouble arises.
Children and Pets
Ideally, your kids should help you choose your new puppy. When you bring him home, don't let them play with him constantly. Puppies in particular need a lot of rest just like a growing child. Limit puppy-children play sessions to 15-30 minute periods 2-3 times a day.
Young children may be tempted to shout at a puppy if they think he's doing something wrong. Be sure they understand that puppies and dogs can be easily upset and startled by loud noises.
No teasing. Keeping a toy just out of reach will reinforce bad habits such as jumping up and excessive barking.
Wagging tails and play biting can be too rough for some young children. Supervise interaction and separate them if the play is too rough.
Teach kids to care for a dog by showing them how to feed and groom him.
Grooming Basics
No matter what your mother said, it's not just what's on the inside that counts, not at least, when it comes to canine care. Your dog's health and happiness also are dependent upon a well cared for exterior coat, ears, mouth and nails.
Show dogs and those with special grooming problems (severely matted hair, hard to groom ears and infected gums, to name a few) need the attention and skills of a veterinarian or professional groomer. But you easily can give your dog routine every day care at home.
Regular brushing helps eliminate tangles and mats and helps your dog get accustomed to being handled. It also gives you the opportunity to check for ticks and fleas, lesions, lumps and changes in his skin and coat. Pet-supply stores and catalogs sell a wide array of brushes for different coats and conditions.
Slicker brushes have a bed of fine, closely spaced wires that usually are hooked or bent, they're good all-purpose brushes for removing mats, loose hair and debris.
Pin brushes have a bed of widely spaced tines that look like straight pins. The tines sometimes are tipped with plastic. Pin brushes are also good for removing tangles but can be uncomfortable for grooming shorthaired dogs.
Bristle brushes and metal combs are used in the final grooming step for longhaired dogs, leaving their hair sleek, smooth and shiny. A bristle brush may be the only brush you'll need for a shorthaired dog.
Begin the brushing process with a slicker or pin brush to remove dead hair, debris and tangles. For breeds with long and very thick coats, you should groom with both brushes, using the slicker brush first.
For tough tangles, gently comb or brush small sections at a time, giving yourself and your dog a break every few minutes. Be careful not to tug at or tear the hair.
After the coat is smooth, give your dog a final brushing with a bristle brush for shorthaired dogs or a comb for longhaired dogs. Give plenty of praise during the brushing process and reward your dog with a treat when you're finished.
Bath time is much easier after a thorough brushing. Place your dog in a tub or a basin with a nonskid surface. Hold your dog's collar firmly, then slowly pour several pitchers of lukewarm water over his body, being careful to leave the head dry.
Soap your dog's body with a dog shampoo, then massage the soap into a lather, talking to your dog and praising him as you work. When his body is lathered, move to his head, being careful to keep shampoo out of his eyes, ears and mouth.
Rinse and dry your dog's head, then rinse his body. When the water runs clear, rinse one more time.
Thoroughly dry your dog with towels. If your dog has healthy skin, you can dry him further with a hair dryer set on low or warm temperature.
Bathe smaller dogs such as poodles and schnauzers every two or three weeks, except in the winter when once a month probably will do. Larger pets need bathing several times a year. Of course, always wash a pet when it is dirty or smells, regardless of when it was last bathed.
Proper foot care will keep your doggie dancing and help prevent unnecessary pain and infection later on. Most dogs don't like to have their feet handled, so go slowly one paw at a time and make foot handling a part of playtime.
Remove mats of hair from between the toes and pads of dogs with hairy feet, if ignored, the mats can become as hard as rocks. Then, using scissors, trim the hair between the pads and between the toes so it is level with the dog's foot.
Regular exercise on a hard surface may keep a dog's nails worn down. However, most domestic dogs will need to have their nails clipped every few weeks. If your dog has dewclaws (the smaller claw on the back of each leg, higher than the paws), those always will need clipping. If the nails or dewclaws are allowed to grow, they may curl inward into the skin and cause a painful infection.
Use nail clippers designed specifically for dogs. One type, known as the guillotine style, has a round opening for the dog's nail and a blade that slides across to clip the nail. Another type works like a pair of scissors. This type puts less pressure on the nail and is more comfortable for the dog. Make sure the blades are sharp.
Trim only the "hook" end of the nail. Clipping a nail to short can be painful and may cause bleeding. Frequent trimming of a small amount of nail always is better than waiting until the nail is long. Never trim into the quick, the live portion of the nail.
Ear care generally is the easiest grooming task. Unless your dog has ear problems or spends time hunting and swimming, ear cleaning needs to be done only every few weeks at bath time is best.
Clean the outermost area of your dog's ears with a cotton ball or cotton swab dampened with water or baby oil. To clean further inside the ears and soften and remove wax, use an ear-cleaning solution.
Warm the bottle of solution between your palms, then squirt the prescribed amount into your dog's ear canal. Gently massage the base of his ear. Remove any dirt or wax with a dry cotton ball.
Fencing Options
Keeping your puppy safe in your yard requires good fencing. There are several options to choose from, and the one you should pick will depend on your puppy's personality, your property and your budget. Here are some of the options you should consider:
Privacy fencing: Privacy fences have no openings and provide excellent containment; six-foot-tall panels cost about $4 to $6 per foot.
Chain link: Inexpensive chain link works well and is durable; 6-foot-tall, 50-foot rolls cost about $60 each.
Underground fencing: These electronic systems cannot be seen, jumped over or dug under. Wire is buried, configured and connected to a transmitter. (The cost runs anywhere from $99 to $1,500.) The dog wears a special collar that emits warning tones and issues a mild shock as he nears the buried wire.
Kennels: A covered kennel run, especially one with a concrete floor, will keep your puppy from digging, climbing or jumping out. Ask your veterinarian or breeder to recommend an appropriate size. (Expect to spend more than $100 for a small, high-quality kennel.)
Tips for House Training Puppies
As with most things in life, there are hard ways and there are easy ways to get things done. Rubbing a puppy's nose in a mess is an inappropriate way to house train. Using ample amounts of supervision and positive reinforcement is the easy way. The first course of action in house training is to promote the desired behavior. You need to:
Designate an appropriate elimination area outdoors
Frequently guide your dog there to do his business
Heartily praise him when he goes
By occasionally giving a food reward immediately after your dog finishes, you can encourage him to eliminate in the desired area. The odor left from previous visits to that area will quickly mark it as the place for the pup to do his business. A six- to eight-week old puppy should be taken outdoors every one to three hours. Older puppies can generally wait longer between outings. Most puppies should be taken out:
After waking in the morning
After naps
After meals
After playing or training
After being left alone
Immediately before being put to bed
Eliminating On Command
To avoid spending a lot of time waiting for your puppy to get the job done, you may want to teach him to eliminate on command. Each time he is in the act of eliminating, simply repeat a unique command, such as "hurry up" or "potty", in an upbeat tone of voice. After a few weeks of training, you will notice that when you say the command your puppy will begin pre-elimination sniffing, circling, and then eliminate shortly after you give the command. Be sure to praise him for his accomplishments.
"General" Guidelines For Feeding Schedules
Feed as follows, dividing the suggested amounts below over several feedings per day:
6-12 weeks old 3-4 times/day
3-6 months old 2-3 times/day
More than six months old 1-2 times/day
Weight - Suggested "total amount of food" for entire day:
10-15 lbs. - 0.6 to 1.0 Cups
20-30 lbs. - 1.0 to 1.5 Cups
40-50 lbs. - 2.0 to 2.2 Cups
60-70 lbs. - 2.5 to 3.2 Cups
80-90 lbs. - 3.5 to 4.2 Cups
100 lbs. - 4.0 to 5.0 Cups
Most puppies will eliminate within an hour after eating. Once you take control of your puppy's feeding schedule, you will have some control over when he needs to eliminate.
Schedule your puppy's dinner times so that you will be available to let him out after eating.
Avoid giving your puppy a large meal just prior to confining him or he may have to eliminate when you are not around to take him out. Schedule feeding two to three times daily on a consistent schedule.
Have food available for only 30 to 40 minutes, then remove it.
The last feeding of the day should be completed several hours before he is confined for the night. By controlling the feeding schedule, exercise sessions, confinement periods, and trips outdoors to the elimination area, your puppy will quickly develop a reliable schedule for eliminating.
Expect Some Mistakes
Left on his own, the untrained puppy is very likely to make a mistake. Close supervision is a very important part of training. Do not consider your puppy house trained until he has gone at least four consecutive weeks without eliminating in the house. For older dogs, this period should be even longer. Until then:
Your puppy should constantly be within eyesight.
Baby gates can be helpful to control movement throughout the house and to aid supervision.
Keep them in the crate when unsupervised.
When you are away from home, sleeping, or if you are just too busy to closely monitor your pet's activities, confine him to a small, safe area in the home.
Nervous Wetting
If your puppy squats and urinates when he greets you, he may have a problem called submissive urination. Dogs and puppies that urinate during greetings are very sensitive and should never be scolded when they do this, since punishment inevitably makes the problem worse.
Most young puppies will grow out of this behavior if you are calm, quiet, and avoid reaching toward the head during greetings. Another helpful approach is to calmly ask your dog to sit for a very tasty treat each time someone greets him.
Direct Him Away from Problem Areas
Urine and fecal odor should be thoroughly removed to keep your dog from returning to areas of the home where he made a mess.
Be sure to use a good commercial product manufactured specifically to clean up doggy odors. Follow the manufacturer's recommendations for usage.
If a carpeted area has been soaked with urine, be sure to saturate it with the clean up product and not merely spray the surface.
Rooms in the home where your dog has had frequent mistakes should be closed off for several months. He should only be allowed to enter when accompanied by a family member.
Don't Make Things Worse
It is a rare dog or puppy that can be housetrained without making an occasional mess, so you need to be ready to handle the inevitable problems.
Do not rely on harsh punishment to correct mistakes. This approach usually does not work, and may actually delay training.
An appropriate correction consists of simply providing a moderate, startling distraction. You should only do this when you see your dog in the act of eliminating in the wrong place.
A sharp noise, such as a loud "No" or a quick stomp on the floor, is all that is usually needed to stop the behavior. Just do not be too loud or your pet may learn to avoid eliminating in front of you, even outdoors.
Practice Patience
Do not continue to scold or correct your dog after he has stopped soiling. When he stops, quickly take him outdoors so that he will finish in the appropriate area and be praised. Never rub your dog's nose in a mess. There is absolutely no way this will help training, and may actually make him afraid of you.
The basic principles of house training are pretty simple, but a fair amount of patience is required. The most challenging part is always keeping an eye on your active dog or puppy. If you maintain control, take your dog outdoors frequently, and consistently praise the desirable behavior, soon you should have a house trained canine companion.
Crate Training
Training a puppy to be comfortable in a crate is a popular way to provide safe confinement during housetraining. The majority of puppies will rapidly accept crate confinement when you make the introduction fun. Since it is important to associate favorable things with the area where your puppy is confined, it is a good idea to play with him there, or simply spend some time reading or watching television nearby as he relaxes with a favorite chew toy. If he is only in the area when you leave, it becomes a social isolation area that he eventually may resist entering.
A good time to start crate training is at dinner time. Feed your puppy his dinner, one piece at a time, by tossing pieces of kibble into the crate for him to chase and eat. This way, you can make a game out of training.
When you pick up his toys, store them in the crate so he will enter on his own to play. You may even want to occasionally hide a biscuit in the crate as a nice surprise. You should not use the crate for periods that exceed the length of time the pet can actually control the urge to urinate or defecate. If you are gone for long periods each day, you will need to provide a larger confinement area. You may want to consider using an exercise pen or small room.
Provide an area large enough so that if your puppy has to eliminate when you are gone, he can do it in a space that is separate from his sleeping area. A 15 to 30 square foot area is adequate for most puppies. If he chooses a specific place to eliminate, cover it with paper or wee wee pads to make clean up easier.
KENNEL DURATION GUIDELINES
Puppy's Age - Provide A break For Your Puppy After:
8-10 Weeks - Approx. 30-60 minutes
11-14 Weeks - Approx. 1-3 hours
15-16 Weeks - Approx. 3-4 hours
17 + Weeks - Approx. 4+ (6 hours maximum)
For more really great info we're providing the following links:
Podcasts you can listen to: