2017 GOLDENDOODLE PUPPIES FOR SALE​

Click on a button below for more litter information & puppy pictures:
3 New Litters!
Two more new litters are due to be born soon - please check back for updates!
---
We're The Only Breeder In The Entire World That Has Real Authentic ​​​
​​" Tiny Teacup Size Goldendoodles"
​SO DON'T BE FOOLED BY OUR IMPOSTORS!
​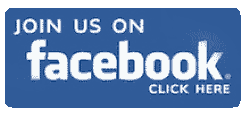 ---
The Tropico Kennels Goldendoodle Size Chart:
Tiny Teacup 3-10 pounds
Toy 10-15 pounds
Micro Mini 15-20 pounds
Mini 20-30 pounds
Medium (a.k.a. Moyen) 30-50 pounds
Standard 50-75 pounds
Royal Standard 75-100 pounds
Goldendoodle Generation Chart:
Golden Retriever x Poodle = F1 (50% Golden Retriever & 50% Poodle)
F1 x F1 = F2 (50% Golden Retriever & 50% Poodle)
F2 x F2 = F3 (50% Golden Retriever & 50% Poodle)
F3 x F3 = Multigenerational a.k.a. Multi-Generation a.k.a. Multi-Gen (50% Golden Retriever & 50% Poodle)
F1 x F1B = F2B (37.50% Golden Retriever & 62.50% Poodle)
F2 x F1B = F2B (37.50% Golden Retriever & 62.50% Poodle)
F1 x Poodle = F1B (25% Golden Retriever & 75% Poodle)
F2 x Poodle = F1B (25% Golden Retriever & 75% Poodle)
F1B x F1B = F1B (25% Golden Retriever & 75% Poodle)
F1B x Poodle = F1BB a.k.a. F1B.B a.k.a. F1B (12.5% Golden Retriever & 87.5% Poodle) some breeders refer to F1BB as F1B.B but most breeders just refer to them as F1B​
​Contrary to common belief F1B & F1BB Goldendoodles do not look any more like Poodles than any of the other types of Goldendoodles. The Goldendoodle is a "mixed breed" and being a mixed breed there will be variations of different appearances in every type, so if you're worried an F1B or F1BB will look more like a Poodle than an F1, that's not always true, some will and some won't, some F1's will look more like Poodles than some F1B's. Don't let all the different types of Goldendoodles confuse you, a knowledgeable breeder will be able to guide you in the right direction.
---
The Best & Worst Types Of Goldendoodles For Allergies & Shedding:
1. The F1B & F1BB (a.k.a. F1B.B) should be non-shedding and allergy friendly for even severe allergy sufferers, but keep in mind there is no 100% allergy-free dog in the entire world! ***​

2. The F2B should be low to no shedding and may not be allergy friendly for severe allergy sufferers. **

3. The F1, F2 & F3/Multi-Generation have the highest risk of shedding and most will shed to varying degrees, so these types are not recommended for allergy sufferers. *
---
Male Verses Female Goldendoodle: Which Is Better?
The battle of the sexes is not limited to humans after all. Some believe that the male dog is more affectionate and easier to train, while the female dog is more aggressive and protective of its owners and puppies. Well, the truth is that when it comes to dogs and puppies there is no superior sex. For more info
CLICK HERE
---
Goldendoodle Life Stages:
​3 Weeks - At this very young age, a puppy is beginning to be able to hear and their eyes are starting to open.

4 Weeks - The weaning process will begin, puppies will slowly nurse less from the dam and begin a slow, steady progression to solid food.

8 Weeks - This, in most areas, is the minimum age in which a puppy may be sold and go to their new home.

4-5 Months - This is the average age that a puppy will begin teething.

1 Year - Toy Goldendoodles are considered to be adults at 1 year old.

18 Months - Miniature Goldendoodles will be considered an adult at 18 months old.

2 Years - Standard Goldendoodles will now be considered an adult.

7 Years - The Standard Goldendoodle will be considered a senior by most veterinarians and geriatric screenings should begin.

8 - 9 Years - The Toy and Miniature Goldendoodle will be considered a senior dog by most veterinarians and geriatric screenings should begin.

Young Puppies: Puppies from age 8 weeks to about 4 months old are hyper and love to play. If engaged, they will often interact until they pass out for a nap right in the middle of things. They don't know their limits and owners will need to schedule some breaks so the pup doesn't overdo things. Puppies at this age are exceedingly curious and while this can be a good thing in regard to socialization, it also means that the house will need to be "puppy-proofed" since everything within reach will be considered a toy to be mouthed.

Older Puppies: Starting at about the 4 month mark, puppies will calm down a bit. They now are understanding their daily schedule and have learned to be somewhat more patient about things. Commands are being learned and housebreaking is progressing faster.
This is a very pivotal age for dogs. If a Goldendoodle is somewhat sheltered and isn't introduced to the world around him, he can tend to be shyer and possibly even nervous in new situations and when meeting others (both humans and other canines). In addition, triggers can cause barking. However, if an owner takes the time to make gradual introductions to all sorts of events, places, people and other pets, a Goldendoodle can incrementally learn to adjust and feel self-confident. If exposed to certain triggers enough times, a Goldendoodle at this age will begin to learn that barking is not a necessity.

Adults: The 1 year mark for both Toy and Miniature Goldendoodles marks the age of adulthood. For Standards, while they do become adults at the age of 2 years old, you'll start to notice maturity changes around the 18 month mark. While things won't change overnight, you can expect the adult Goldendoodle to be calmer than his younger counterparts in regard to needing to chew, romp around and have constant attention. A Goldendoodle that has learned to self-sooth and play independently will now do fairly well when left home alone. For others, there will still be some anxiety during these times. Adults should know commands very well by now, sit still for grooming and heel nicely when on leash. If a Goldendoodle had not quite yet mastered these things, it isn't too late to work on them. A dog of any age can learn any elements including commands, heeling and behaving nicely.

The 2 year old mark is the time that color fading and changes will often be complete. For example, black Goldendoodles and often chocolates will fade by this age. It is a gradual process and the intensity of the change-over will be different for each dog. For some there will be a more drastic difference & for others, owners don't notice unless they compare before and after photos.